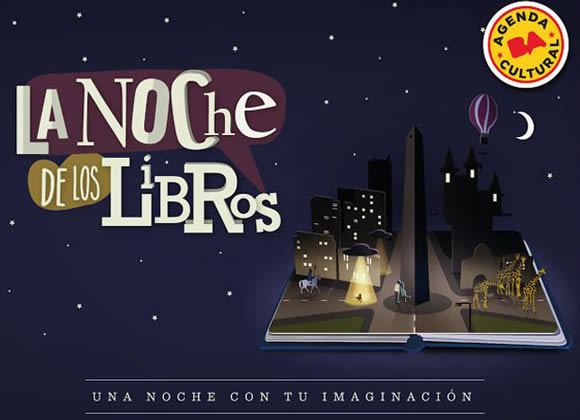 Buenos Aires has a well-earned reputation for being a city of book lovers and the yearly Noche de los Libros (Night of the Books) is yet another event to indulge in the city's love of literature.
On Saturday, November 29th the event will kick off at 7 p.m. with a free concert by internationally acclaimed singer-songwriter, Juana Molina at Corrientes Avenue and Junin Street.
Corrientes Ave. — Boulevard of Books
La Noche de los Libros, formally known as the Noche de Librerías, is centered around the dozens of bookstores on Corrientes Avenue, Buenos Aires' boulevard of books. Activities include author chats, a story workshop, live narrations, film showings and even a bookstore treasure hunt.
La Noche de los Libros also inaugurates the Semana de los Libros (Book Week), a publishing industry initiative that allows the city's bookstores to put their inventory on the sidewalk during the first week of December.
La Noche de los Libros
When: Saturday, November 29, 7 p.m.
Where: Corrientes (from Libertad to Junín streets), and bookstore and libraries throughout the city
• Click here to download the full program for La Noche de los Libros
Comments
comments