Just a few decades ago common thought was that being bilingual was a detriment to the intellectual development of kids. Immigrants, fearing that their children would fall behind in school, would often encourage them to learn their host country's language and not the family's mother tongue.
While in rare cases those who grow up speaking two languages can end up with a sub-par handling of both, this is not the norm. Usually a deficiency in both languages results from unusual circumstances such as an erratic education or interruption in the acquisition of one of the languages.
Award winning scientist, Dr. Ellen Bialystok of Toronto's York University began studying bilingualism nearly 40 years ago. Her early research debunked the myth that growing up speaking two languages caused cognitive problems for kids. Instead, it paved the way to today's common consensus on the matter: being bilingual is a huge advantage.
Learning a second language prompts the brain to form new neural pathways, increasing activity and thus density in its gray matter.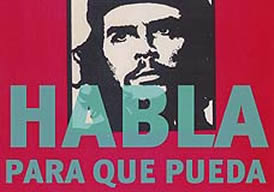 As parents who've scrambled to enroll their children in bilingual schools know, the brain is more receptive to this process in early childhood.
Use it or Lose it
Not all is lost for those whose parents didn't teach them a second language in childhood though. A 2004 report from London's Wellcome Department of Imaging Neuroscience proved that while younger minds excel at the task of learning a second language, becoming a polyglot at any age provides a boost for the brain.
Living a bilingual lifestyle — even if you learn the second language as an adult — naturally exercises the brain. Just as regular exercise keeps muscles toned, utilizing a second language consistently keeps those neural pathways in shape. And it turns out that daily gymnastics for your body's biggest organ really does preserve mental agility.
Bialystok's latest studies demonstrate that bilingual seniors have a larger advantage than previously thought. Her experiments prove that bilingual seniors are better at multi-tasking and show consistently higher cognitive function overall, enabling them to perform better at verbal and nonverbal tasks.
Although the results of the study have been circulating in the Canadian press for a while, a recent New York Times interview, The Bilingual Advantage with Dr. Bialystok, further disseminated the findings.
Even more enlightening was that the bilingual group in Bialystok's studies demonstrated a five-year delay in the onset of symptoms of Alzheimer's — regardless of gender, occupation or education level. The theory goes that the subjects were better able to manage memory loss because their brains were equipped with more avenues to process information.
It turns out that when it comes to your brain, the old adage 'use it or lose it' couldn't be more true.
Comments
comments