Just about everyone is complaining about the economic crisis and unemployment the world over, and it's no different in Argentina. But within the information technology sector it can be easier to find employment in Argentina's growing 'silicon valley' than in Europe, North America and Asia.
While the ideal for 'digital nomads' is to earn a foreign income while taking advantage of the low cost of living in Argentina, tech is one of the few fields where it might be worthwhile to get a local job. The pay won't be as good as in the United States, Western Europe or Canada but it's a chance to get one's feet wet in tech, enjoy the local culture and bone up on your Argentine Spanish.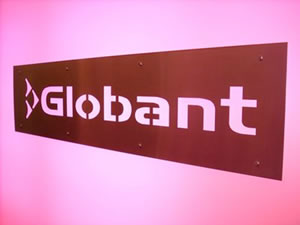 Emerging Tech Companies in Argentina
Although the tech industry makes up only a small percentage of Argentina's agriculture-dominated economy, tech and web-related businesses have flourished here since the country's disastrous 2001 economic crisis.
In the last few years, Argentina's tech industry has seen a slow-down compared to neighboring Chile and Uruguay, but there is some innovative work being done. In 2010 flash game developer, Three Melons, was acquired by Disney for $763 million. Big name clients such as MTV and Coca Cola. San Francisco-based Nextive, founded in 2008, develops advanced social and mobile solutions in their Buenos Aires office.
Following India's example, Argentina is working to attract foreign investment in its IT sector, and as a result outsourcing companies are abundant. The biggest and the best known are creative web companies, Connaxis and Globant, which has offices in Buenos Aires, Rosario and La Plata.
Visual communication and software developer, ID4U is another up and comer. Most of the major players such Ebay's Latin American partner, MercadoLibre, Microsoft, IBM, Adobe and Oracle also maintain a presence in Buenos Aires.
Google set up an office in the Buenos Aires neighborhood of  Puerto Madero in 2008, creating over a 1,000 jobs off the bat.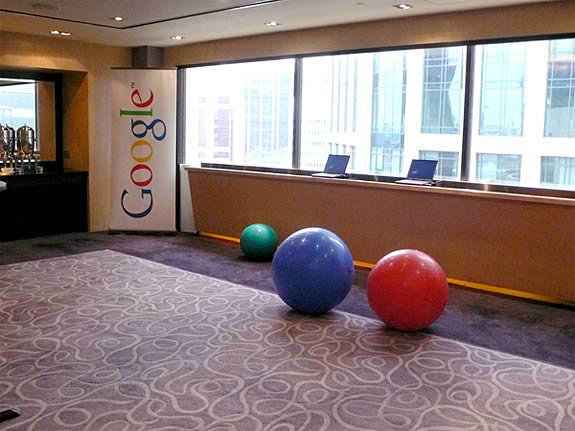 How to Land a Tech Job in Buenos Aires
Trying to land a job if you are not already in Argentina could be an exercise in frustration and is not really worth the hassle. Without face-to-face contact you probably won't get far, and it's even less likely that you will get a job, but if you don't want to risk moving to Argentina without a job, there is no harm in knocking on some virtual doors.
Your quickest path to success is to bite the bullet, come to Argentina (with sufficient savings) and try your luck.
Most of the IT companies are located in the neighborhoods of Puerto Madero, Retiro, the tech-park of Costa Salguero in Palermo and San Telmo, home to design and creative businesses.
Getting a job in Argentina is like anywhere else. You find it either by networking, or via jobs classified websites. The networking and 'geek community' is not nearly as vast in Buenos Aires as in London or San Francisco. The most notable exception is Palermo Valley. Their events, as well as the online community built around Palermo Valley, make a good starting point in developing new contacts.
Not particularly IT-centric but worthwhile are events organized by Expat Connection. The BA Expats forum has some job openings posted from time to time and it's a nice starting point to get a feel for life in Buenos Aires.
Thanks to the demand for native English speakers, sometimes ads even appear on the Buenos Aires section of Craigslist.  There are also a lot of local online job sites. One of the best for IT jobs is CompuTrabajo, which has hundreds of positions on offer at any one time.
Hiring and Pay at Buenos Aires Tech Companies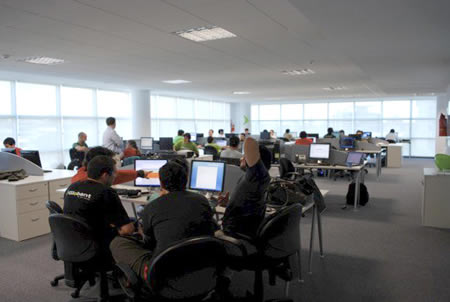 Although speaking the local language always helps, it's really not necessary to speak Spanish to land a job in the IT sector if you're qualified.
Expect the hiring process to take from a week to four weeks. If you are in Argentina on a tourist visa, you don't need to worry. Large companies and their foreign branches will likely petition for your work permit. Smaller companies will simply hire you as an undocumented immigrant — up to 50% of Argentines work en negro (under the table), so this isn't unusual but the government is starting to crack down on the practice.
If you are a senior developer with five or more years of experience under your belt expect to make between US$1500 and $2000 per month. Even with Argentina's sky-high inflation that kind of money still gets you a decent upper-middle class lifestyle in Buenos Aires — to put it context, the average Argentine earns just US$600-1,300 per month.
If you are at least a bit above average, you will probably do well in Argentina. You'll find that standards for new hires are lower than back home and, although there is a lot of local competition, candidates who have the skills and experience employers desire are quite scarce.
If you want career growth in terms of job title, Argentina is a good place to quickly to move up the ladder. By bringing fresh ideas and proving yourself as a reliable employee and good problem solver, you could even land an executive position within a relatively short time frame.
If your aim is to work with advanced technologies and utilize state of art equipment, Argentina probably won't fit the bill. Unless you get lucky enough to meet someone, most likely a fellow expat or an Argentine with overseas experience, who appreciates the latest technology and thinks it will bring more revenue — forget it.
The biggest benefit of working in Argentina's tech industry is that living here you really get to know the country, society, and culture. Certainly, it's a learning experience worth giving a go — you will no doubt meet some amazing people and make some money along the way.
—Milosh Zorica is a Silicon Valley and London-Start-Ups veteran who has done consulting work for clients such as Google, Nokia, Apple and Disney.
⇒ Read 'Where to Learn Argentine Spanish Online'
Comments
comments