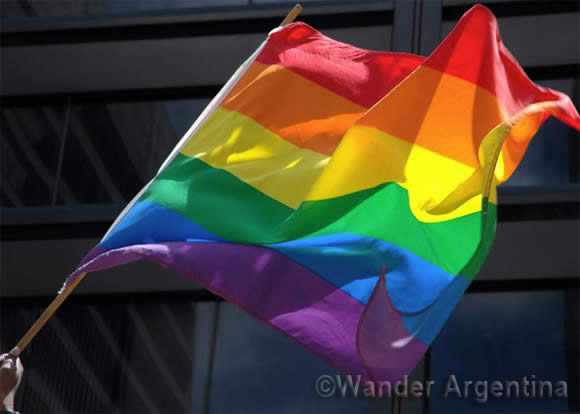 Same sex couples are celebrating today on the two-year anniversary of legal gay marriage in Argentina.
The country's groundbreaking gay marriage law, signed by President Cristina Kirchner on July 21, 2010 is the only of its kind in Latin America.
According to the group, Comunidad Homosexual Argentina (CHA) 6,000 same sex couples have married since the law went into effect.
Gay Marriage for Foreigners
In May of this year, Buenos Aires Mayor Mauricio Macri also approved gay marriages between visiting foreigners in the Argentine capital, meaning any gay couple — foreign or mixed-nationality can be get married here.
Argentina was the world's tenth country to legalize gay marriage. Neighboring Uruguay, which has had a civil union law since 2008, is expected to pass its own same sex marriage law this year.
2012 LGBT Victory – The Gender Identity Law
Now Argentina passed arguably the world's most progressive gender identity law. The law does not require any legal or medical approval to change ones gender on their birth certificate and national identity card.
President Kirchner signed the Gender Identity Law in June of this year after a unanimous 55-0 vote in the senate the month prior. The only outspoken opponents of the law were local leaders of the Catholic Church.
Previously to change one's gender on official documents in Argentina, one had to submit to a years-long diagnostic and judicial process.
The new law also requires both the private and public health sector to provide hormone therapy and gender reassignment surgery to patients as part of their coverage.
The Ley de Identidad  de Género also allows minors to officially change their gender identity with parental consent.
Comments
comments