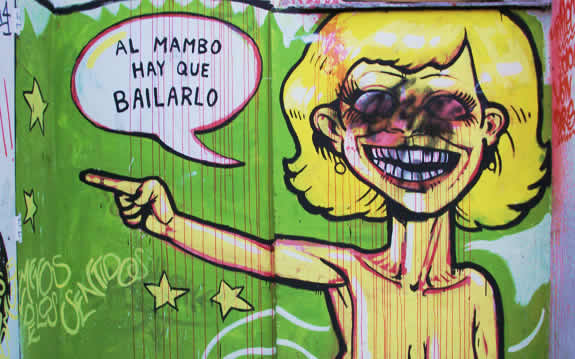 Living and working abroad is a fantastic experiences that anyone, at any age can enjoy. Meeting new people, experiencing a new culture and learning a foreign language truly shape a person positively.
For many English-speaking foreigners, teaching can be a way to make money while abroad. And anyone who is able to live abroad, especially in Argentina, is very lucky.
Having said that, teaching abroad is not always a dream come true. Yes, living in Argentina, experiencing all that Buenos Aires has to offer is great, but — just like for many people in the country — it's a struggle for teachers to stay afloat.
One way to ease the burden is to come with savings, if possible. The alternative, if you are going to teach English, is filling your day with as many classes as possible. Still, most teachers run into the following three inevitable problems: Unpaid downtime, canceling students and low wages.
• Unpaid Downtime:
Working for an institute can be wonderful as it guarantees weekly classes. Working for an institute can be terrible because they determine your schedule. Classes at 8:30am, 1:00pm and 5:00 p.m. (before work, during the lunch hour and after work) are common.
Unfortunately these times leave teachers with three hours to kill somewhere away from home. While popping into a nearby restaurant or cafe seems like a great idea, what you earn in one hour of teaching can easily be spent on lunch and a much-needed cup of coffee. This produces the dilemma of either spending all day in transit or spending much of the day's earnings during the downtime.
→Possible solution: Sometimes you can arrange to do chores in whatever part of town you find yourself in between classes. If you are studying, take your books, pack a lunch and study in the park or a library during the downtime. Luckily Buenos Aires also has lots of low cost and free activities. You may also consider going to a museum, art gallery or exploring some public buildings.
• Canceling Students:
To preface, most students are fantastic, eager and ready to learn or improve their English. But some students are not. Some cancel at a whim, even when you are already at their house or office. At some institutes teachers do not get that expected 1-2 hour wage that they were counting on, but can't afford to give up students.
→ Possible Solution: Setting up a 24-hour cancellation policy is one way to offset this. The longer you are in the business and the more valued you are as a teacher, the more likely you will be able to set your own policies.
• Low wages:
Many jobs in Argentina come with low wages, and the same goes for teachers. Again, while it is great to be able to live in Buenos Aires, it's expensive! Goodbye boliches (nightclubs), goodbye nice dinners — you'll need to get your sleep anyway, because teachers need to completely book their schedules to scrape by in this country.
→Possible solution: Slowly work toward acquiring private classes, which pay better than working for an institute. If you can create private group classes, even better — you can lower the price for students and make more money.
While there is a high demand for English teachers in Argentina, the lifestyle of a teacher is certainly not carefree. This is especially true in January and February when the entire city goes on vacation. During this period English teachers in Argentina are forced to seek other employment to survive.
Living in Buenos Aires is a great experience, but after doing the teaching mambo for a while, you may realize that the teacher's delicate daily dance is not the sole way to survive.
— by Nora Leary
Comments
comments