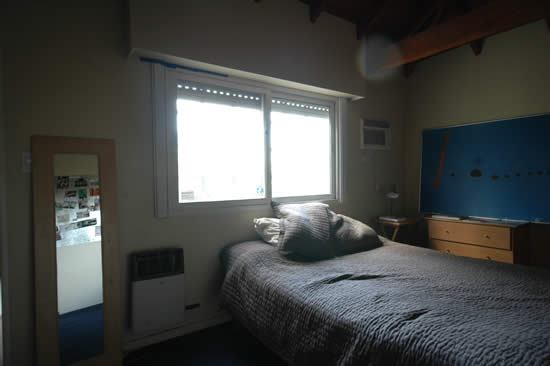 A homestay is the ideal way to learn a new language and culture while enjoying some of the comforts of home.
In Argentina, as with homestays everywhere, the experience is like the proverbial box of chocolates — you never know what you'll get.
You may get matched to a family so perfect it gives you the creeps, or a lovable but dysfunctional clan that will drag you right into their dramas. Either way, the more easy going, open-minded and adaptable you are the more likely you will enjoy your homestay.
Happy Argentina Homestay Tips:
1.) Selecting a family
Many homestay programs or sites such as homestayfinder.com will allow you to select the type of family you would like to live with. Consider your preferences well before making any decisions. If you come from a large family, you may feel more comfortable in a home with a lot of kids — or perhaps the opposite. If you are looking for some peace and quiet, think about requesting a small family.
Consider carefully what you kind of environment and family you would like to share your time with. If possible, try to communicate with your prospective host family before you arrive so that there is some familiar ground when you first meet.
Still you never really know exactly what you're in for until you've arrived, so prepare yourself for anything. You may be adverse to religious types but find you get along great with a family of Christian rock and roll musicians. You may have two left feet and get stuck with a gang of dance fanatics. Embrace new things and you'll be fine.
As they say: when in Rome…or Buenos Aires…
It should be noted that the biggest horror for female homestay guests and the lone skeleton in the closet of the homestay phenomenon is the occasional lecherous homestay father. Argentina is certainly not immune to these situations. Of course most homestay dads will be completely respectful but the odd pervy homestay father may make female guests feel ill at ease. If worried about it, the best way to avoid the possibility altogether is select a single mom or an older, single woman or widow.
Studies suggest society's happiest adults are older women, and they can be great homestay hosts. There's no 'one size fits all' homestay situation.
2.) Location
Consider a location that will be convenient to transportation options. You may get a great family but find yourself stuck in an area not very accessible to transit options.
In Buenos Aires and other major cities there is good public transportation available but some areas aren't accessible late at night. It can also be fairly time-consuming to get from one side of Buenos Aires to the other. If you have to get to Puerto Madero everyday you may not want a homestay in Belgrano if you don't want to commute.
In Buenos Aires, many desire to live in the leafy upscale Palermo area, but don't overlook classic neighborhoods such as Boedo, Almagro and San Telmo where you will get a more realistic feel for day-to-day Argentine life.
3.) Gifts and smiles
It's never good to show up empty handed and that's especially true in Argentina. Argentines show up with something to share the first time they go to someone's house. Even years after meeting and between good friends, it is common to bring a gift when going to someone's home.
The best gifts are reflective of your home, and they can be great conversations starters in those first few awkward moments. If you're Canadian, bring a jug of maple syrup (a hard to find and costly item in Argentina). If your grandma makes homemade pickles, bring a jar, or if you're from a town famous for its weaving, bring a hand-woven tapestry.
Consumable items are always good gifts. And sometimes, typical gifts from home that might seem mundane to you are cool and exotic to your Argentine family. Any electronic item such as a game for the kids will be a hit – electronics are notoriously expensive in Argentina (just make sure it can work on 220 volts).
If you are just learning Spanish, you will inevitable face some uncomfortable, confusing moments. Just smile on through it all and you probably won't offend anyone.
4.) Rules and Guests
Ask what the house rules are. Communication is key, and sometimes common courtesy may not cover everything. Many of the old homes here have quirks guests may need to know about, such as a limited water supply or tricky gas heaters.
– Always ask before bringing someone over. Make sure to notify your host family if you want to have a friend over. Argentines don't invite people home as easily as in some other countries. Most homestay families will prohibit overnight guests. Have more discretion than you might on your home turf. Consider that most Argentine families would be comfortable with you bringing a friend from your Spanish course, but not some street performer you just met in the plaza.
5.) Food
When it comes to diet, try to be flexible. Picky eaters can be difficult houseguests, especially if the homestay includes meals together. Although attitudes are beginning to change here, a vegetarian — or worse — a vegan guest could be an Argentine homestay family's worst nightmare. Argentines include a lot of animal products in their diet. Most Argentines ideal meal is an asado — grilled meat — and most families will have very few fully vegetarian recipes in their family repertoire.
On the other side, a vegetarian matched with a family that insists chicken isn't meat, will need an extra serving of patience. Things such as rice and soy milk and meat replacements such as tofu and seitan can be hard or impossible to find and expensive. If you are a vegetarian, expect to be eating a lot of salad unless you shop for produce and help out cooking. Forewarned is forearmed.
– Learn to drink mate, the bitter green tea consumed obsessively throughout the country. Most Argentines drink mate in the morning (and throughout the day) instead of coffee or black tea. If you are a coffee or tea fanatic this is your chance to break the habit and get a new one. For many, mate isn't as yummy and easy to get accustomed to as say, Indian sweet chai. But given time, mate is an endearing beverage — it gives you a little lift and has health benefits too. Since mate is drunken communally you will be much more a part of the gang if you get in the habit. If it's too bitter for you at first, you can ask that a bit of sugar be added when it's your round.
The Value of Cultural Exchange
Nothing can really prepare you for such a personalized experience as a homestay.
Staying with a local family will give you a great window into the culture and get your Argentine Spanish in order quick — because you'll have no choice. And homestays are a great way to be reminded, that cultural differences aside, people are fundamentally the same all over the world.
Comments
comments